ONLINE ONLY REAL ESTATE AUCTION, SUBJECT TO COURT CONFIRMATION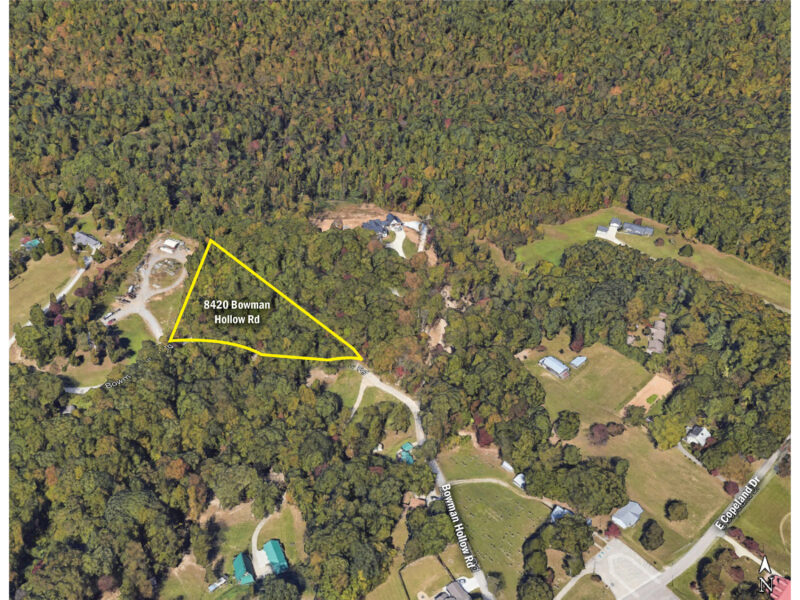 Auction date: December 6, 2023 7:00 pm
Auction ends: December 6, 2023 7:00 pm
Contact: Chuck Fisher (865) 310-3204
ONLINE REAL ESTATE AUCTION
SOLD: WEDNESDAY, DECEMBER 6
Property Address: 8420 Bowman Hollow Road, Powell, TN 37849
1.48 Acres
Ideal Powell Location
Convenient to Restaurants, Shopping, Churches, etc.
Private, Rural Setting
Convenient to I-75
Property is Improved with a Single Wide Mobile Home & Metal Building, Both in State of Advanced Disrepair
Online bidding will begin on November 22, 2023.
Online Bidding Notice: Plan to create your account and/or sign in to proxibid.com well before the auction start time to ensure your bidding access. We suggest you place your maximum bid and let the computer bid for you due to internet lags. Furrow Auction Company is NOT responsible for any computer issues or malfunctions.
REAL ESTATE AUCTION TERMS >
Click for full terms. All Bidders and other persons participating in this sale agree that they have read and have full knowledge of these terms and agree to be bound thereby.
BUYER'S PREMIUM: A 10% buyer's premium will be added to the high bid. Example: For each $50,000 bid, an 10% buyer's premium of $5,000 will be added to arrive at the total purchase price of $55,000.
PAYMENT TERMS: The successful bidders will deposit 10% of the purchase price (including Buyers Premium) and is due SALE DAY immediately at the conclusion of auction in the form of Wire, cashier's check, personal or company check, Mastercard, and Visa up to $1,500 and a 3.5% surcharge will apply only on credit cards, plus a real estate sales contract must be signed.
UTILITIES
Electric: Knoxville Utilities Board
Water: Knox Chapman Utility District
Sewer: N/A
Gas: N/A
Indicated utilities are available but may not be currently connected.

REAL ESTATE TAXES
Knox County $347.32 annually
• Buyer is responsible for pro-rata share of current year property taxes
• Back taxes (if applicable) will be paid by seller
ZONING
According to the Knox County MPC, the subject property is zoned as follows:
RA: Low Density Residential District:

I-75 N. Exit Emory Road, Go Left on Emory Road, go .05m Right on Heiskel Rd, go 1.4m to Right on E. Copeland Rd, go .05m to Left on Bowman Hollow Rd. Travel .20 Miles to Property on Right. LOOK FOR AUCTION SIGNS.